more details please click here

Cantilever racking
X-2
It is a kind of sectional assemblage goods racks, fit to long-term keep round shape or ring type material and completed plate material, goods can be easily stored or withdrawn from any location. Loading capacity: 50-1000Kg/jib, goods enter or withdraw can be approached both by hand or forklift.
We can provide all kinds of customized Cantilever racking. Please feel free to contact us and offer us the specifications and pictures of them. We will reply you as soon as possible.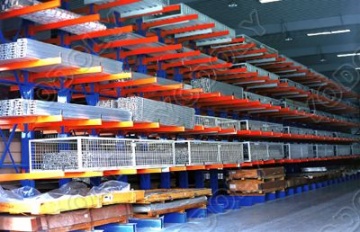 X-1
Easy to be assembled, used for storing 10ng profiles. tubes & pipes and Sheets. Arms and Columns are Connect by high tensile bolts, bearing from 440lbs to 3300lbs/layer.